God gave us music that we might pray without words.
We couldn't agree more, and we understand that for most people music makes worship more meaningful. That's why the primary goal of our music ministry is to enrich Sunday worship—and the spiritual growth of church members—through song and instrumental music. Accompanied by our organist Ron Nice, the Sanctuary Choir leads the hymn singing, presenting anthems and songs that enhance worship at our services. The entire congregation also shares this role on Sunday mornings, as we raise our voices high in hymns of praise, thanksgiving and supplication.
Many members participate more deeply by being part of one or more of our music groups, or by playing instruments to supplement the choral selections. Opportunities exist for people of every age to share their talents and love of music. New choir voices and handbell ringers are always welcome, and no experience is necessary. If you are interested in offering music for worship, please take a look at our sign-up page here: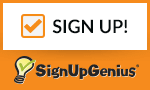 Children's Choir (4-year olds – 5th grade)
Led by Helen Finch
Sundays, October 6 – November 17
5:00 pm
Youth Choir (grades 6-12)
Led by Helen Finch
Sundays, October 6 – November 17
4:15 pm
Sanctuary Choir
Sanctuary Choir rehearsals take place on Thursdays from 7:15 – 8:30 pm in the choir room. No experience is necessary to sing in the choir. The choir is open to high school students and older. The Sanctuary Choir helps to lead worship by singing a wide variety of worship music including hymns and anthems.
The Bells of Providence Handbell Ensemble
Handbell rehearsals take place on Thursdays from 6:00 – 7:00 pm in the Adult Ministry Center in Room 405. The handbell ensemble plays for worship several times during the year. Basic music reading skills are necessary to successfully participate. Bell ringing techniques can easily be learned during practices. All high school students through adults are welcome to join.
If you have musical gifts to share in worship, please contact the Interim Choir Director.